Posted: February 23, 2012
Filed under:
Non-recipe
Leave a comment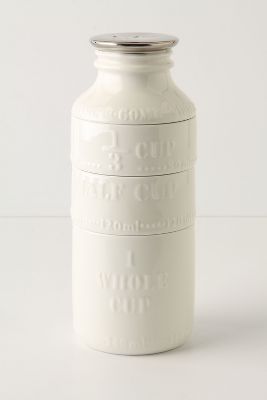 I'm obsessed. I want all of them!  Anthropologie Stoneware Farmer's Market Berry Basket
Pragya K's awesome art.
Julia Child.
---
Posted: February 7, 2012
Filed under:
Non-recipe
| Tags: chili cookoff, cornbread, gluten-free, tabasco ice cream
Leave a comment
I would like it to be known: I am the Cornbread Queen!  My team won for our inter-office Chili-Cornbread-Dessert Throwdown. 🙂
Shortly after starting my new job at a performance venue, some smack talk resulted in the Production Staff challenging the Front of House Staff to a Chili (+ Cornbread + Dessert) Cookoff Competition.  Winners got a tiara, magic wand, and foam sword to be split amongst the team, as well as that ultimate Holy Grail of prizes: bragging rights.  And to keep things fair and fun for all, the administrative staff upstairs would be the blind judges.
We (the Front of House) schemed and plotted for the days leading up to the event, trying to guess at the tricks Production had up their sleeves.  Added bonus of this friendly rivalry–M was on the production side.  I'd like to point out that we kept things very civil.  I even let him borrow my KitchenAid ice cream mixer attachment in return for use of his cast iron skillets.  So now each side had another clue.  In the end, Front of House decided to follow a more classic, comfort-food route, while, we would soon discover, Production chose more radically.
The day arrived, and, at the very least, we could all venture to guess that we would be well fed.
Production's "Triple B" chili was ultimately revealed to be a concoction of bison, bacon, and beef.  Delicious and spicy (and bean-free), I ended up preferring it.  And, extra kudos were given to C, as she ventured into gluten-free baking for the first time to make her batch of cornbread, so that everyone at the cook-off would be able to eat it.
Our bean-filled, beef chili came from my coworkers family recipe and was a touch milder, in term of heat.  I made up for any lacking spiciness by adding 1 cup of shredded cheddar cheese and 1/2 cup of chopped jalapeño peppers to half of my go-to cornbread recipe (as mentioned, I'm utterly in love with Nicole's Old-Fashioned Gluten-Free Cornbread).  Though I kept the spice out of the other loaf, I livened things up by adding a can of drained sweet corn kernels.  The bread was slightly more crumbly, but incredibly delicious all the same.
For dessert, I'm fairly certain my coworker turned to Paula Dean for this gooey butter cake.  I wasn't able to try it, but other folks did enjoy the brownie-like dessert.
However, when the FOH team returned to the kitchen to find M plating up these little babies, we were a little worried.  No extra points for presentation, but still…
Low and behold, my man had made Tabasco ice cream.  And, I will be the first to loudly announce: it was incredible!  The spicy pepper kick of the tabasco is tempered by cinnamon and orange and spices within the ice cream, and brought forward again by the brown sugar and orange glaze he made.  Unexpectedly warming, most couldn't guess what the 'secret ingredient' really was!  I'm guessing another batch might have to be made, just for us at home. 🙂
After all the votes were cast and tallied, Front of House came out ahead by a nose.  Within the score sheets, it soon became clear that it was not a landslide win for any dish on any side.  So yes, while we happily lording our bragging rights for a day or two, the competition couldn't last too much longer.  Too many delicious ideas had been shared.  All in all, it was a hilariously fun afternoon.
*Photos contained within this post are courtesy of my wonderful coworker S.A.
---